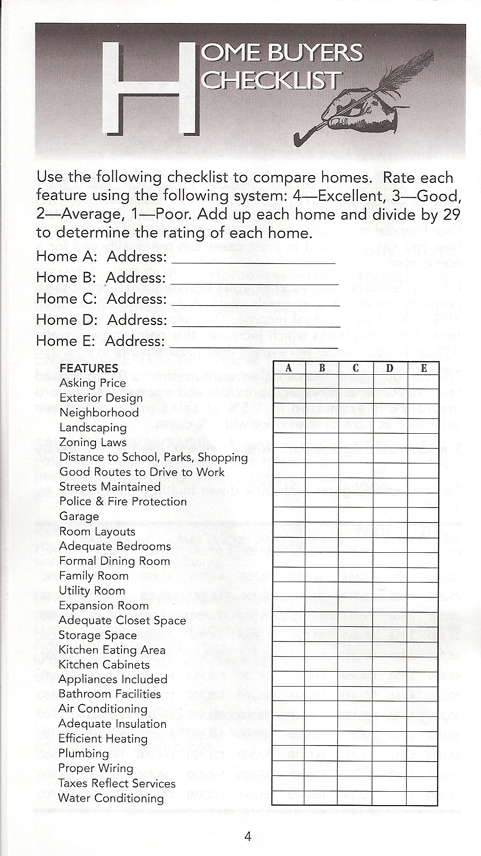 Looking at new homes can be overwhelming. This will most likely be your largest financial investment and you need to make sure you go in with an open mind and an objective eye. Greteman and Associates wants to help you make the best choice when it comes to purchasing a home. We have put together a checklist that will allow you to compare several homes on over 25 different items, giving you an impartial look at the differences between the houses.
The internet has made a lot of things easier to do yourself, like buying a car or booking a flight, but you should use an experienced professional when buying a home. There are a lot of legal waters to navigate and having someone on your side is a big help. They will make sure you have dotted your i's and crossed your t's. And, if they know the market, they will get you the best price. They won't be emotionally involved with the purchase, so it will be easier for them to be tough during price negotiations.
Use this checklist and make a call to Greteman and Associates. Our team of real estate experts knows the market and the houses available. We will take the time to talk with you and learn about your wants and needs for a house and help you find your new dream home. Greteman and Associates, your trusted source for home buying in the Carrol, Iowa area. Contact us today and learn how we can help you.